Windows & Mirrors
By: Chris Fitzsimmons
___
Over the past few years, Chris went out and shot as many skate photos as he could with a reflection element added into the image. Check out some of the photos and supporting text from his "Windows & Mirrors" article below.
This image of Adam came about very organically as we stumbled upon this ledge in Toronto while skating downtown. The ledge is at a busy condo building and the landing came out close to the main entrance. We were dealing with residents of the building constantly coming and going, plus the security guards' desk was close by. I enjoy this photo because of the number of lines and shapes drawing you into the action and the reflection adding another dimension to the image.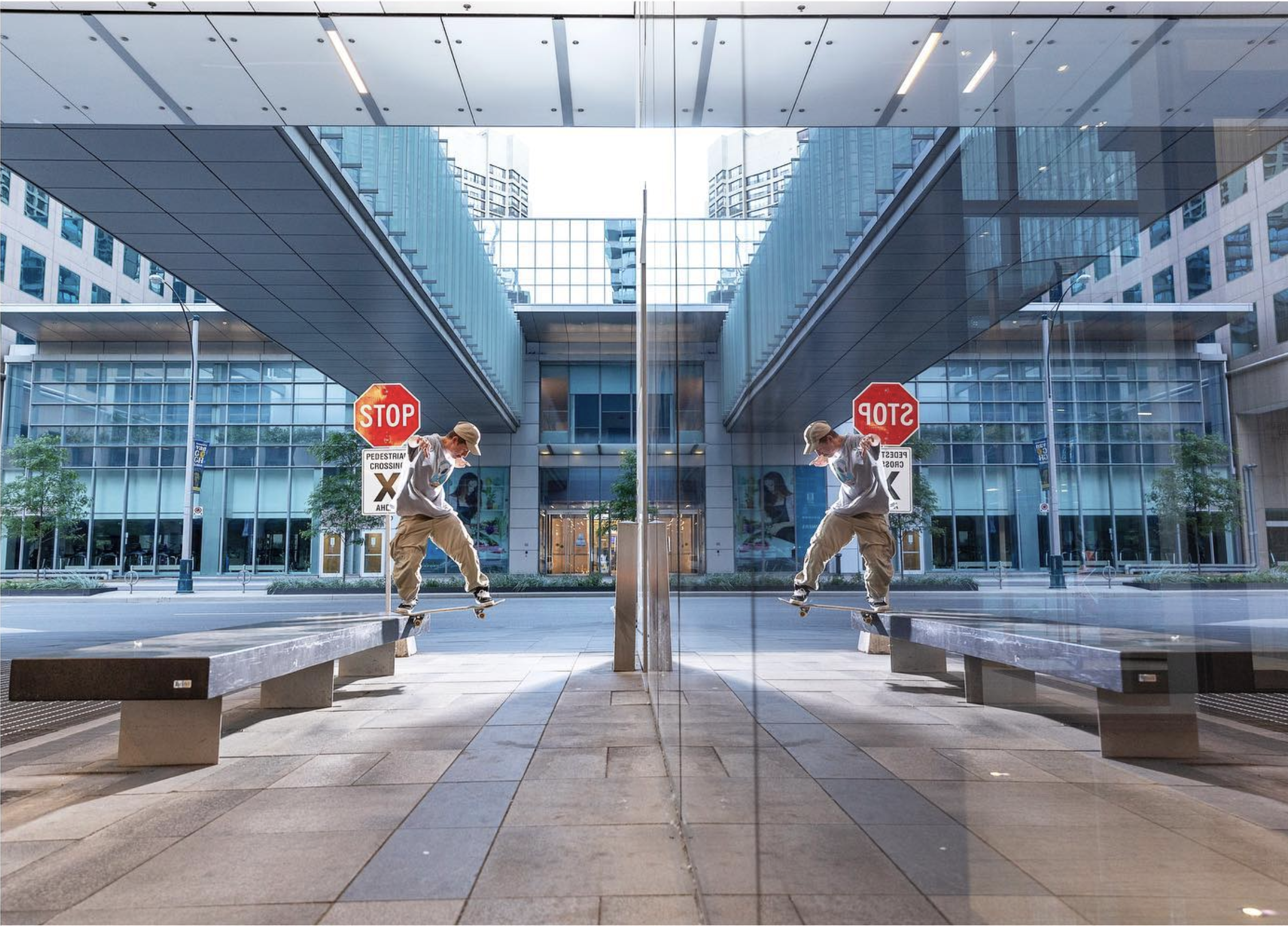 Adam Banks — Switch Backside Tailslide


This image of Tyler was photographed on my lunch break while I was working at Humber College as a Photography Technician. Previously, we tried shooting this photo on the weekend, but with not much going on at their campus, security came out extremely quickly and kicked us out. We thought shooting it on a school day might be a better idea, hoping security would be more distracted and we could blend in easier with more people being on campus. Since I was working for the College, I didn't want to jeopardise my job, so Tyler and I came up with a plan. I went to the spot about 15 minutes before Tyler was even on campus. I set up the tripod and camera, composed the image, and used a long telephoto lens so I could be further away from the spot, then pretended to "test" the camera and lens for work purposes. When Tyler showed up at the spot, we didn't even say one word to each other. He ran up to the top of the bank and dropped in on it while I took the photo. After dropping in on the bank, he skated across campus while texting me asking if we got the photo. I replied, "got it", went back to work, dropped off my camera then met Tyler in the cafeteria and enjoyed lunch together.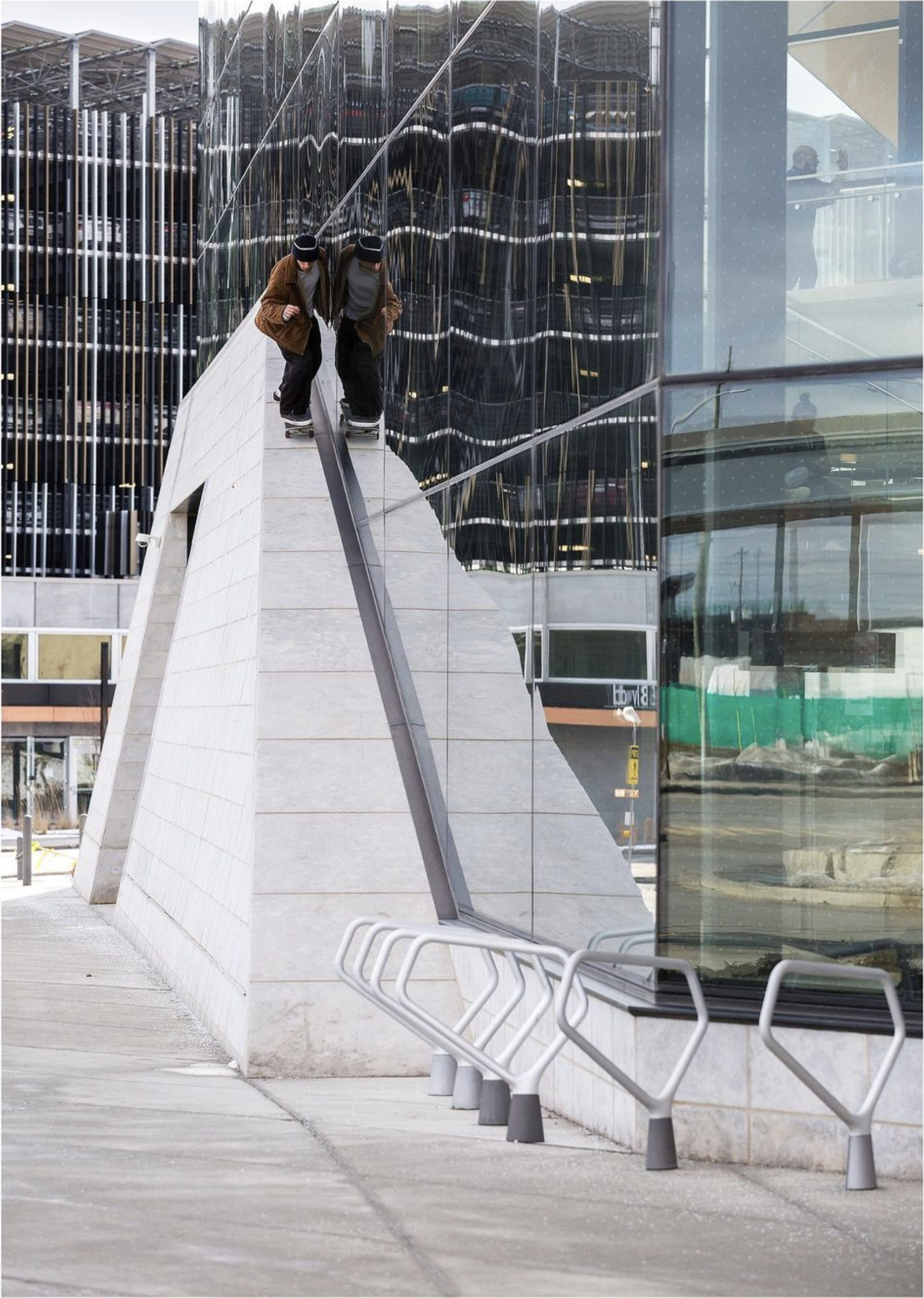 Tyler Pearson — Drop-In



Architecturally, Toronto has an extensive amount of unique and memorable buildings throughout the city. One of the more recognizable ones would be the Royal Ontario Museum. The exterior façade is constructed with steel and has many large glass windows. I thought using the building's architectural design would make for an interesting perspective for a photo, even though the skater's stance would be flipped around. While skating downtown one day, I mentioned the idea to Erick while we were walking down Bloor Street, close by to the museum. Erick popped a bunch of kickflips, and we managed to capture a photo we were both stoked on. Luckily, we happened to time a shot with two pedestrians walking by on the opposite side of the frame, which helped balance the composition of the photograph.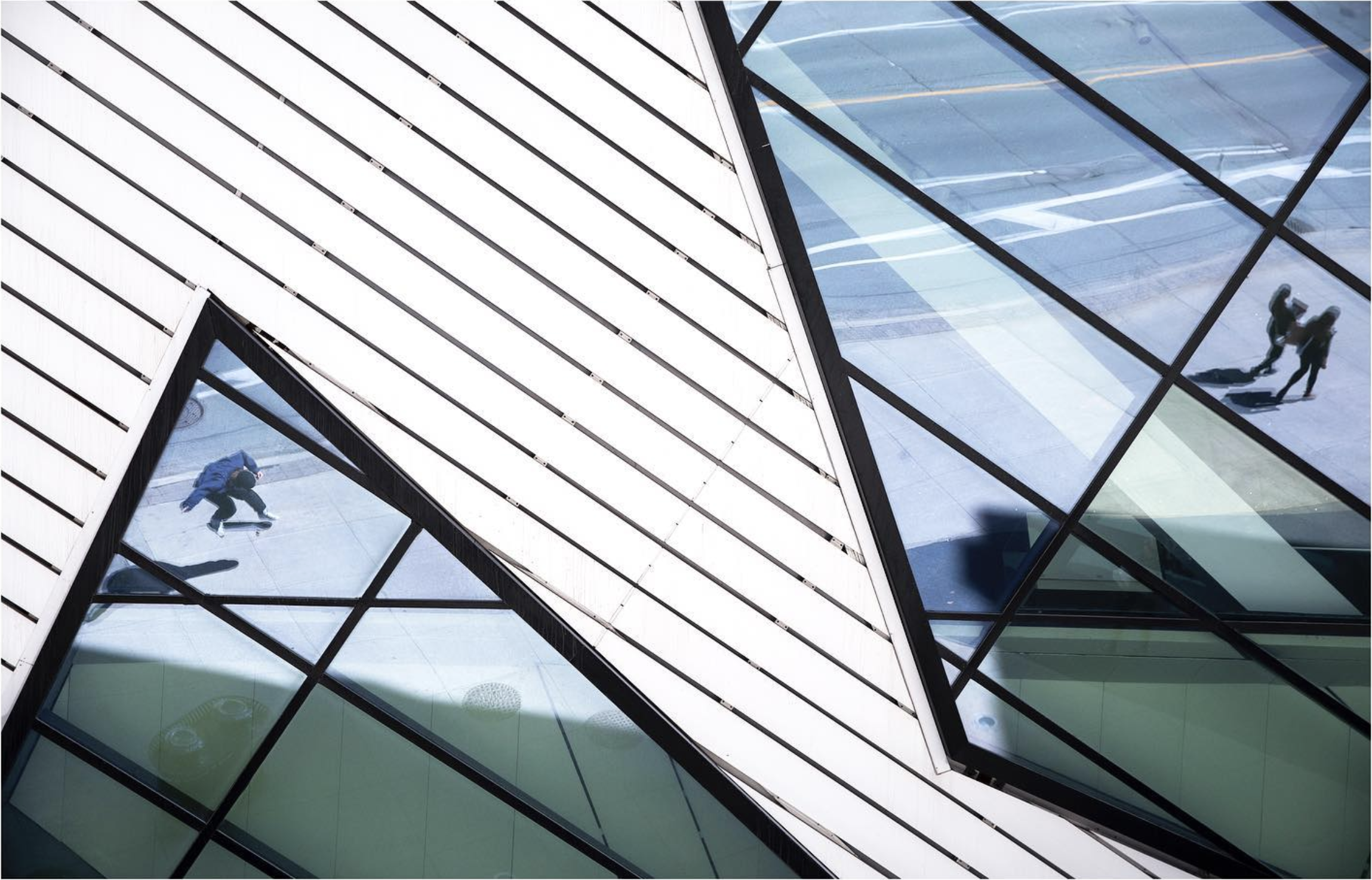 Erick Valentic — Kickflip